Staff
At DPPS, you will find faculty who love to teach – they have chosen DPPS because it affords them the opportunity to invest in inquisitive students.DPPS management and teaching faculty are of firm view that even while emerging trends and concepts have their privileged position in facilitating quality education in today's technology-driven world, the strong inter-personal relationship between the teacher and the learner should not be pushed backwards. DPPS promotes value-based education that is global in character, but unmistakably rooted in the time-tested tradition and cultural consciousness of India.
We Inspire...
We Motivate...
We Care...
We Teach
"Our job is not to "prepare" kids for something; our job is to help kids learn to prepare themselves for anything"
Teachers are the makers of society. They are the motivators, guides and the lodestar that help the students steer their careers to success.The teacher-student ratio of 1:30 or less, ensures ample personal attention to every single child. The fifty plus hand-picked, committed and versatile members of the faculty including Fulbright scholars and visiting expatriate staff with rich professional experience are the school's most critical resource. DPPS ensures professional development to the faculty members through prestigious on-site and in-house professional development training opportunities and local, regional workshops.
Staff Members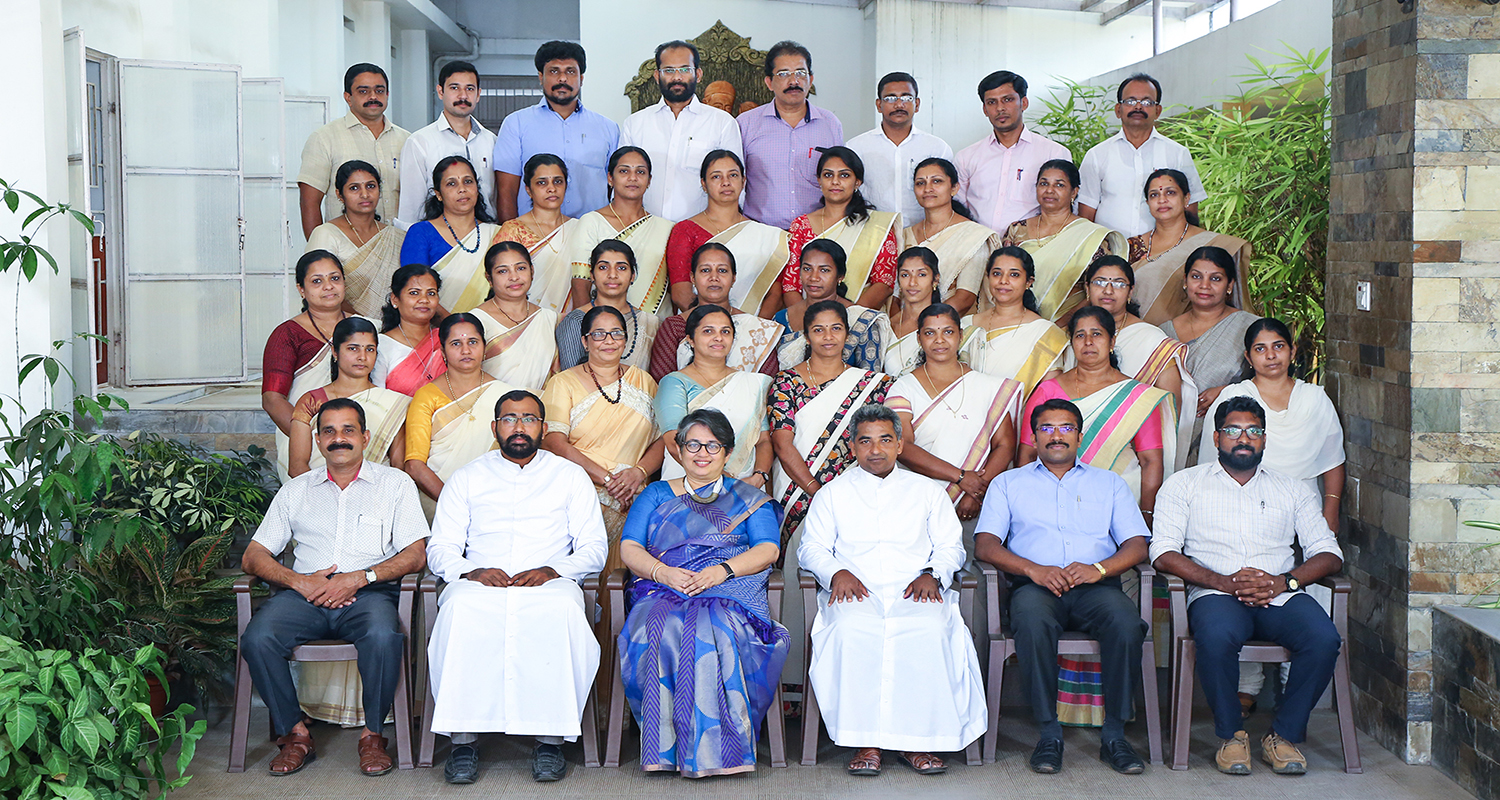 Jessy Joseph
Hanna
Saju Mathew
Aneesh P D
Prof. Vincent K John
Department of Malayalam :
Ambily Antony
Vijayakumar
Josmi Joseph
Jince Jose
Mini K S
Mary Manuel
Salvi G
Department of Mathematics :
Anniamma Thomas
Rani G
Beena Sebastian
Githa P U
Department of Chemistry :
Prof.Clement T George
Litty Manuel
Joslyn Maria John
Tesline John
DeepaV
Ruby Thomas
Department of Computer science :
Cinil Thomas
Bindu Joseph
Sony Joy
Department of Economics :
P A Chacko
Jincy Darwin
Bindu P C
Department of Physical education :
Sandhyamol M N
Roy Thomas
Lima Babychan
Jessy Shibu
BencyJomon
Lucy
Augustine M A
prof.Mary Augustine
Non- teaching staff
Jessy James
Jasmine Saji
Karthyani Thankappan